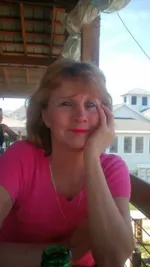 Tonda Bian holds a Bachelor of Arts degree from Western Michigan University in communication arts and education; a Master of Arts degree in education and an Executive Juris Doctorate degree from Concord Law School in Los Angeles, California.
Her work experience includes teaching at colleges in both Michigan and South Carolina and serving as a consultant or a staff member in communications for several organizations and companies.
Today, her sole focus is on working with clients to improve their communication and relationship skills, and in working with those who are considering divorce or are in the divorce process with a goal of working methodically through their situation for the best possible outcome.
Most importantly, I've been through where you are now. I've been through separation and divorce and know the ups and downs, the mistakes that are so easy to make and how to avoid them by making good choices. I wish I had known about divorce coaches when I was going through the process alone. I would have made better decisions.
Tonda is a Certified Life Coach through her studies with Master Coach University, Jacksonville, Florida.